Excludes freight and while stocks last.
For all of your crystal and glass needs
Beautiful 24% Lead Crystal Giftware.
Stylish glassware with Turbulence, For Your Home Vases & Amoroso.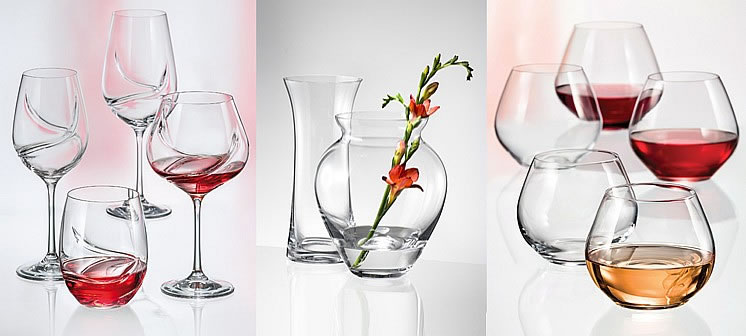 Tired of online shops with no customer service? Call today, we love to help!
Amoroso... beautiful drinkware for all occasions!
For all your drinkware and tableware needs... Waterfall by Bohemia Crystal
Purchase Bohemia Crystal products online!
We are proud to be able to bring elegant Bohemia Crystal products at an affordable price to Australia. These products bring distinction and beauty to any table or setting, and make a wonderful gift for those who appreciate the quality and craftsmanship of European products.
Some special features of our crystal and glassware are:
• Our decanters have ground stoppers;
• Each piece is individually crafted;
• Our glassware has individually ground rims which are beautifully even; and
• Each glass is balanced in both weight and decoration.
Crystal and Glass Distributors Pty Ltd are extremely price competitive and we pride ourselves on being able to present quality Bohemia Crystal online at affordable prices.
View our ranges today. From a stunning crystal vase to gorgeous yet durable crystal tumblers, we are sure you will find something that is perfect for every occasion. We offer safe shipping to any address in Australia, so you can shop at your convenience.